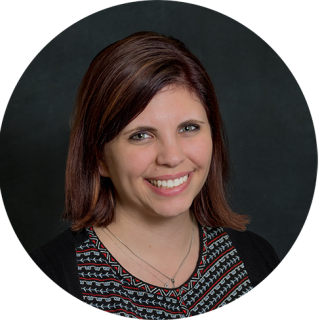 Ability Access Specialist: Leadership Development, Accessible Media & Student Success
Ashley Maloff 's phone number: (517) 884-1915
Ashley Maloff
Ashley Maloff joined the RCPD in August 2017. She has over 10 years of experience in the disability services, student support and academic advising areas. As a student affairs professional, Ashley has distinguished herself as an advocate for student success. Her professional passion is to build inclusive and accessible educational experiences for all students while helping them reach their academic, personal, and career goals.
Ashley's primary responsibilities include serving as the coordinator for advising, training, production and innovation efforts of the Tower Guard Sophomore Honor organization. Ashley's work oversees technologies for accessible textbooks, tactile graphics, 3-D modeling, online learning and STEM accessibility.
Prior to joining the RCPD, Ashley served as the Learning Skills Specialist at the University of Indianapolis and as an Academic Advisor in the School of Mechanical Engineering at Purdue University. Ashley also holds a Master of Education in College Student Affairs Leadership from Grand Valley State University.
Ashley earned her bachelor's degree from MSU, and is honored to have the opportunity to come home and support MSU students. She is an avid sports fan and enjoys cheering on the Spartans!
In her spare time, Ashley enjoys spending time with family, friends, and her two kitties (Gatsby and Daisy)!