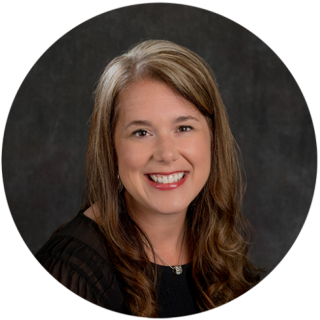 Ability Access Specialist: Blindness/Visual Impairment, Media Access
Angela Sebald 's phone number: (517) 884-1910
Angela Sebald
Prior to this position, Angela was the Braillist/Media Specialist for the Saginaw Intermediate School District. Angela worked for the district for ten years, producing literary Braille, Nemeth (math) Braille and tactile graphic format. She graduated from Western Michigan University in 2013 with a Master's Degree in Teaching for the Visually Impaired.
Angela's responsibility is to oversee and coordinate alternative format production for students with disabilities. This enables students to access course-related material in formats such as electronic text (E-text), Braille, and books in audio and tactile format. Her responsibilities also include working with the MSU Disability and Reasonable Accommodation Policy for employees, staff and students with blindness/visual impairments, needing employment and academic accommodations.
Fun Facts About Angela Sebald:
What is your favorite quote?
"Success is achieved and maintained by those who try and keep trying." - W. Clement Stone
What inspires you?
I'm inspired by those who focus on their ability to achieve success with strong ambition. When you have the ambition to work through challenges and not let anything hold you back from achieving your dreams...that's inspiring.
What are you passionate about?
I'm passionate about helping students have the access they need to be successful. Often times, the challenges that people face have nothing to do with their work ethic or ability to achieve them, but have everything to do with the lack of accessibility in our environment. I want to assist in creating a university who's culture supports equal access for students in every aspect of their college experience.
What volunteer or passion projects do you do outside of work?
Outside of work, I enjoy volunteering in my local community by supporting youth sports programs and the Michigan Heroes Museum, whose mission is to educate and inspire people of all ages and nurture the memories of the men and women from Michigan who have served this nation's military.