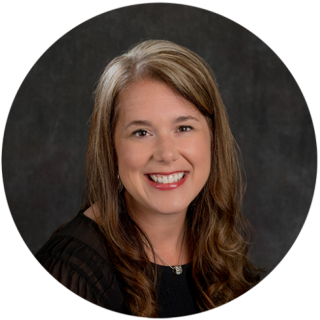 Blindness/Visual Impairment, Media Access Specialist
Angela Sebald 's phone number: (517) 884-1910
Angela Sebald
Prior to this position, Angela was the Braillist/Media Specialist for the Saginaw Intermediate School District. Angela worked for the district for ten years, producing literary Braille, Nemeth (math) Braille and tactile graphic format. She graduated from Western Michigan University in 2013 with a Master's Degree in Teaching for the Visually Impaired.
Angela's responsibility is to oversee and coordinate alternative format production for students with disabilities. This enables students to access course-related material in formats such as electronic text (E-text), Braille, and books in audio and tactile format. Her responsibilities also include working with the MSU Disability and Reasonable Accommodation Policy for employees, staff and students with blindness/visual impairments, needing employment and academic accommodations.
Married with four children, Angela is never bored, but she finds time to watch sports and spend time with family and friends.