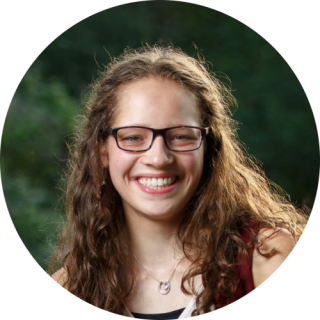 E-Texting Manager
Abby Seal
Abby is a student from East Lansing, Michigan. She is a senior majoring in Elementary Education with a focus in math. She is also minoring in Teaching English to Speakers of Other Languages (TESOL).
Fun Facts about Abby Seal:
What is your favorite quote?
"You're braver than you believe, and stronger than you seem, and smarter than you think." - Christopher Robin
What inspires you?
Teachers! Teachers inspire me with their hard work, commitment, patience, and with how much they care about their students.
What are you passionate about?
Horses and music. I have been riding horses since I was seven years old and I grew up playing piano and flute.
What is your favorite music and why?
I love a lot of different music genres, but country music and movie music are among my favorites. Growing up going to a barn and riding horses, it's hard not to start listening to country music. My love for movie music I think comes from being so involved in music myself throughout my life, which helped me learn to appreciate the beauty in music.
What was your favorite subject in school?
My favorite subject was and still is math. I had an amazing math teacher in high school who was always enthusiastic about what he was teaching and who gave me a lot of encouragement. Ever since his class, I have loved math!